Why iV Bars?
Our Mission is to provide a service that creates a Healthy & Happy Environment inside and out!
Your Health Matters
We promise to deliver the best service, care & love at all of our iV Bars Across the Country.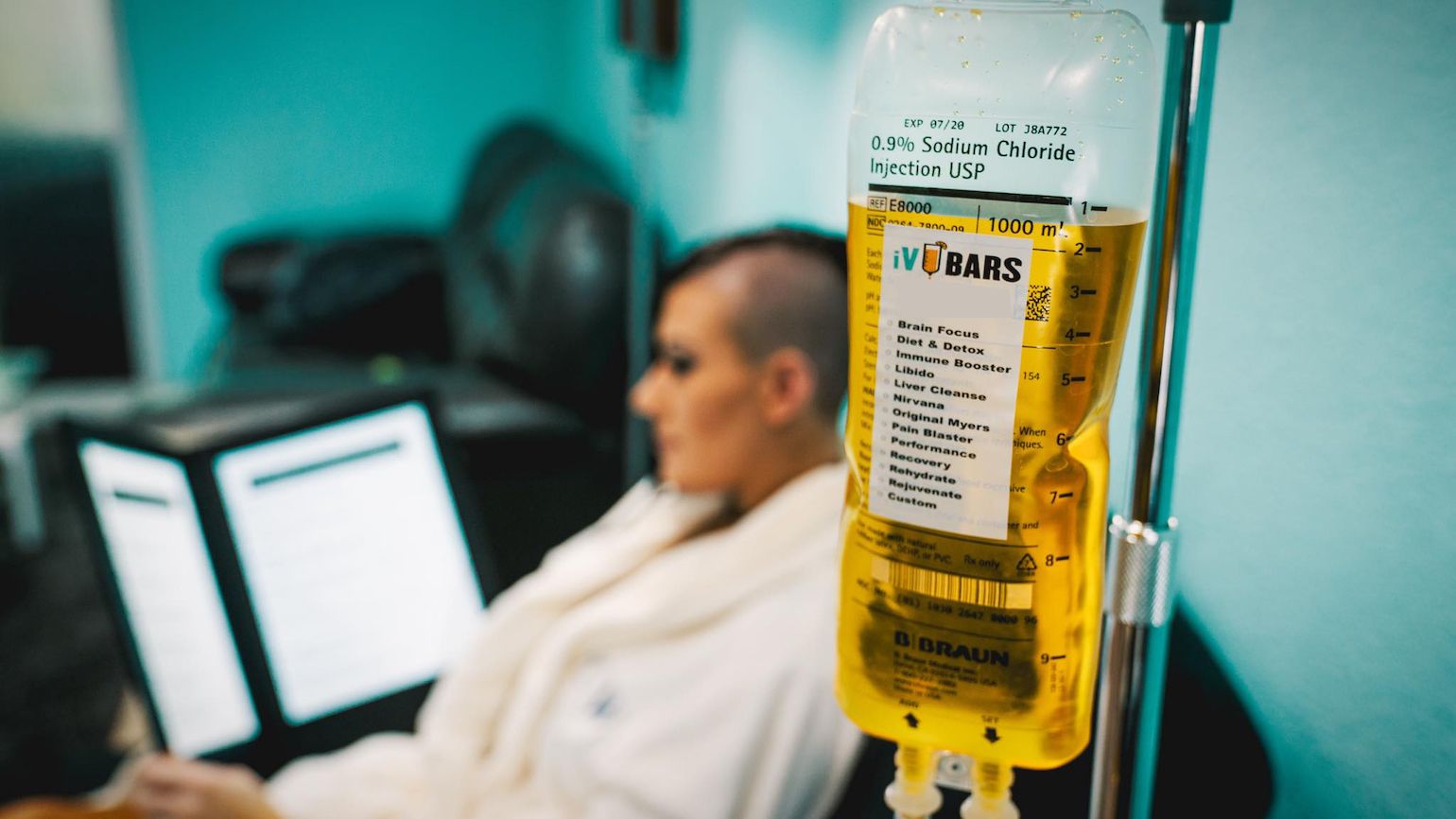 The New Age of Wellness
In 2015, iV Bars® not only launched a new product, it created a whole new product category. From day one, iV Bars® has been making people's lives better, setting milestones in sports and culture.
If you are new to the concept of Intravenous Vitamin Administration, you might be wondering why you're suddenly hearing so much about it. Why is it being relied upon by professional athletes and CEOs to Mothers with four kids? We created an environment most importantly for individuals seeking to support their overall health and well-being. Intravenous Vitamin Administration represents an exciting new world in allowing us to help a wide variety of vitamin deficiencies and much more.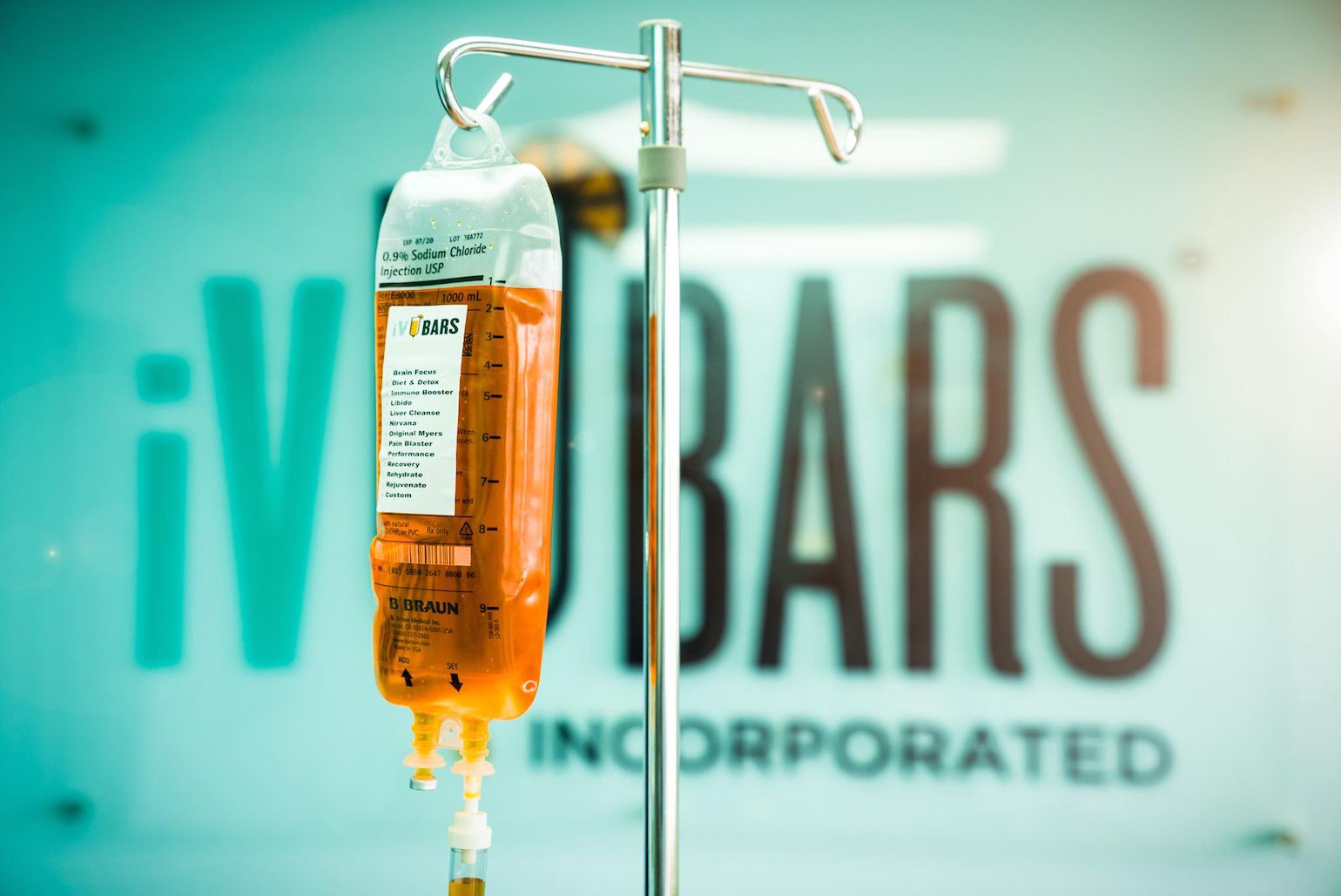 A Mission For The Health of It!
Inspired by the early works of Dr. Myers, Aaron Roberts, founded iV Bars® in 2015. He assembled a well rounded team to create the formulas and develop the unique marketing concept of iV Bars®. In 2015, on June 1, iV Bars® was sold for the very first time in its home market of Dallas.
This was not only the launch of a completely new product, in fact it was the birth of a totally new product category. Today iV Bars® is available across the USA. In terms of further expansion, iV Bars® is targeting the world!
Our Cocktails
Health is Wealth. No Wrong Choices Here!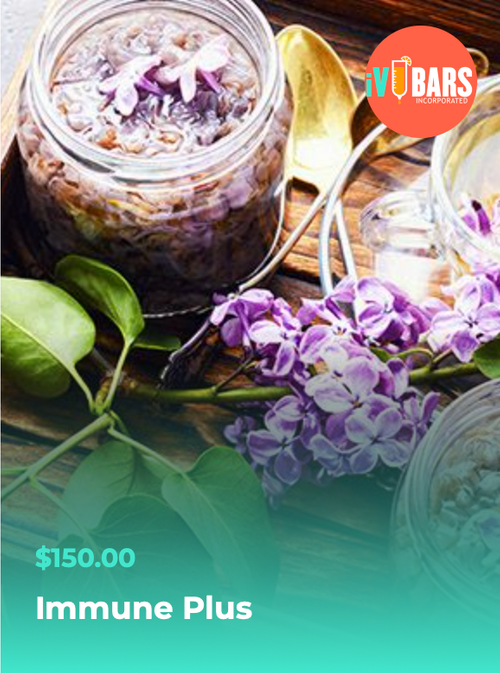 Immune Plus
Increases relaxation, protects against free radicals, aids the immune system and much more. (500ml)
Total Appointment: 60 Minutes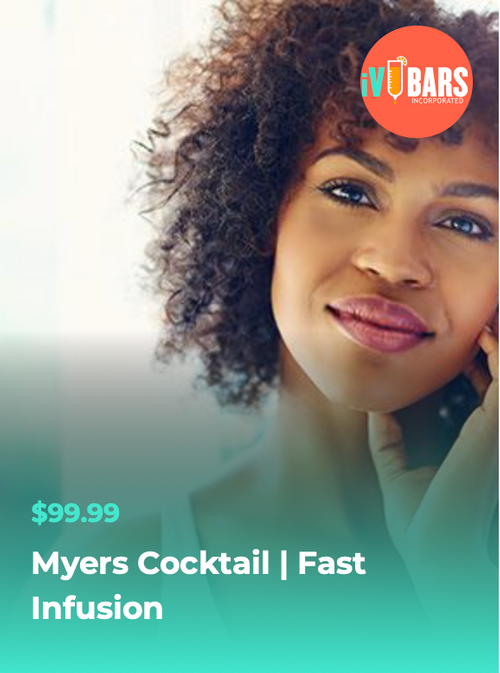 Myers Cocktail | Fast Infusion
The Original Cocktail! Hectic 24/7 lifestyle, this is for the person on the go. Aids in stress relief, muscle aches, fatigue, difficulty in concentrating, assists in balance of digestion issues and aids the immune system. (100ml)
‍Total Appointment: 30 Minutes
Re-Juvenate
Regenerate the body while revitalizing the skin. Breathe new life into your cells and reclaim what you have been missing. (500ml)
Total Appointment: 60 Minutes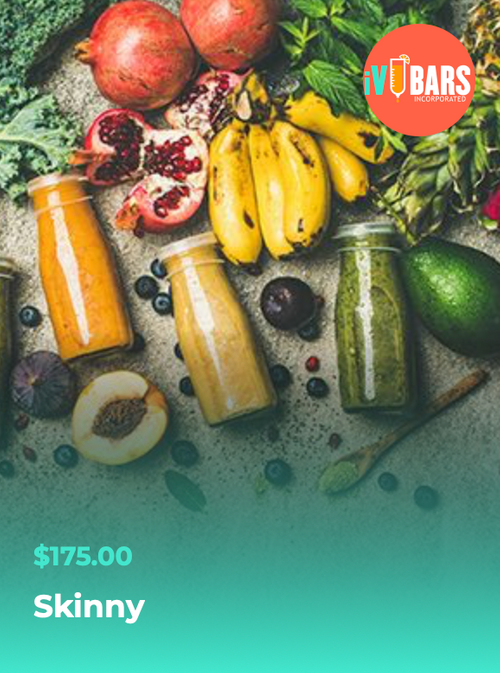 Skinny
Reduce hunger cravings and general exhaustion while promoting weight loss. Also helps the body balance free radicals and antioxidants while minimizing toxins. (500ml)
Total Appointment: 60 Minutes
Traveler
Increases oxygen flow in the body while helping with general exhaustion. Great for mountain hikers, climbers, mountaineering,canyoneering, skiers, snowboarders, and those scaling heights and high terrain. (1000ml)
Total Appointment: 60 Minutes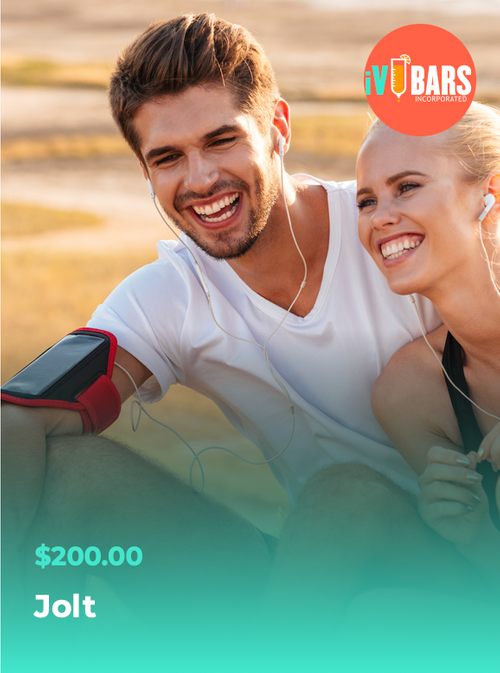 Jolt
Designed for those with hectic 24/7 lifestyles. Helps with mental energy and cognitive alertness while keeping you hydrated to help with peak physical performance. (1000ml)
Total Appointment: 60 Minutes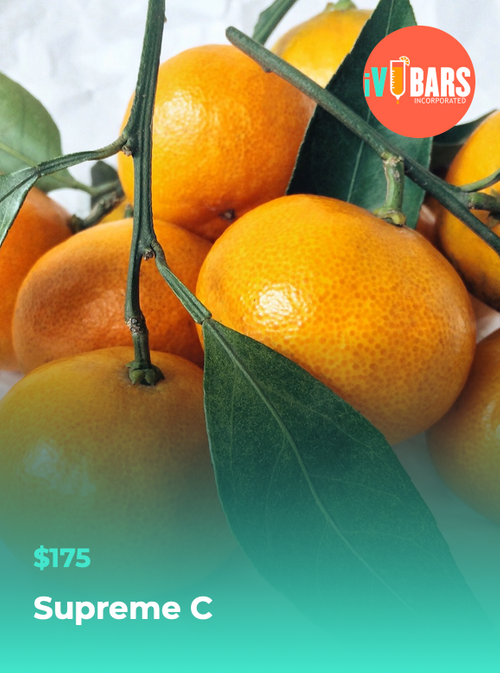 Supreme C
500 ml Saline Bag, Vitamin C, A-Cysteine, Zinc
Aids the body in building antioxidants with a double dose of immune support.
Total Appointment: 60 Minutes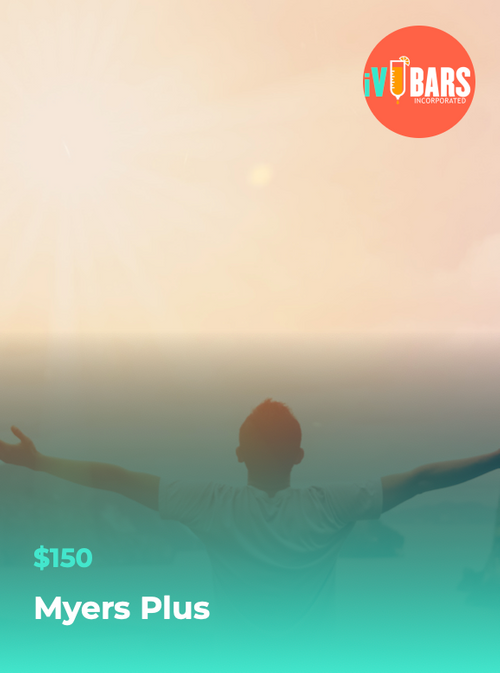 Myers Plus
500 ml Saline Bag
Myers + Manganese, Copper, Selenium, Zinc
Supports proper metabolism function, digestion issues, fatigue, stress relief and improved mood. Essential for immune function and cell protection all while giving you a boost of antioxidants.
Total Appointment: 60 Minutes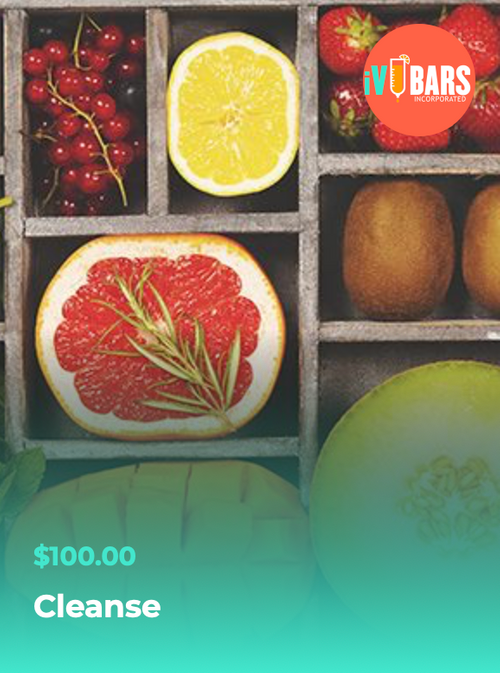 Cleanse
Promotes healthy liver function while helping minimize extra waste and toxins. Replenish your liver while balancing vital nutrients needed for overall energy and health. (100ml)
Total Appointment: 30 Minutes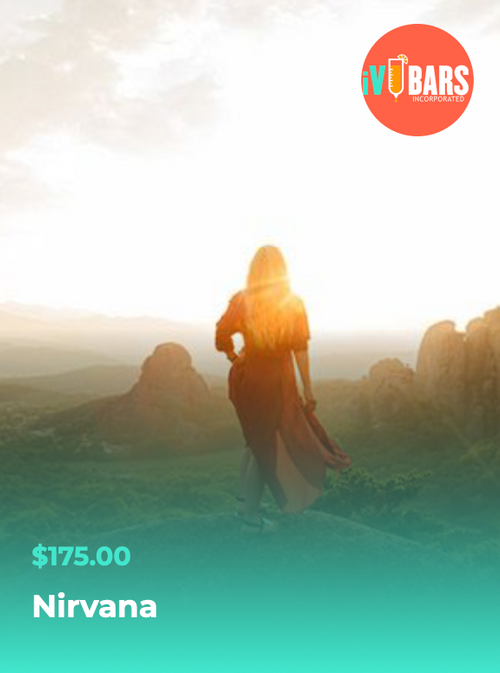 Nirvana
Ideal for when you are under stress, anxious or exhausted. Rest, relax, and restore your body and mind while improving your mood and much more. (500ml)
Total Appointment: 60 Minutes